Delicious, fast and cheap! Don't you just love instant noodles? In the past decade, instant noodles have evolved from just a meal for the broke university students to a scrumptious treat for all. With so many kinds of instant noodles in the market now, it's hard to decide which ones are worth trying and which to skip.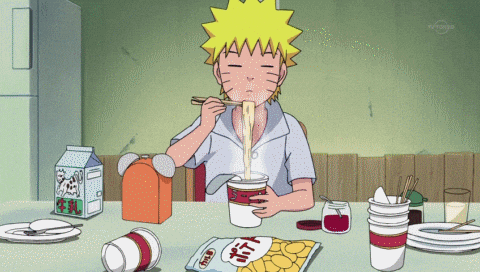 We've rounded up some of the best instant noodles for you to start slurping!
NongShim's Shin Ramyun (South Korea)
Shin Ramyun is not a foreign name for all instant noodles enthusiasts out there. Known for the addictive spicy beef broth and chewy noodles, Shin Ramyun is an ideal meal for those who are looking for something to warm up the body or to relieve stress by sweating it out. The company has sold over 22 billion bags of Shin Ramyun since it was first introduced in 1986, and it has been imported to more than 100 countries. And guess what? They also have a halal-certified version of this instant noodles for the Muslim fans!
MyKuali's Penang White Curry Noodles (Malaysia)
Here's a news that would make you feel proud as a Malaysian: food columnist Lucas Kwan Peterson of Pulitzer Prize-winning LA Times ranks Penang White Curry Noodles by MyKuali second in his 2019 list of best tasting instant noodles. Founded by a homesick Malaysian, Thomas Tang, who missed his mother's curry noodles while he was studying overseas, the spicy instant noodles which has a deep seafood flavour became an overnight sensation after it was introduced in 2013.
Indomie's Mi Goreng (Indonesia)
Indomie is already a household name in not just Malaysia, but many other Asian countries and around the world. The sweet, salty and spicy combo of the brother gives a very balanced taste, especially when you add crunchy fried onion bits on top. When it was launched, Indomie's Mi Goreng was the first instant noodles variant in the country served dry without soup, which made it become an instant hit in Indonesia.
Nissin's Mouko Tanmen Nakamoto (Japan)
There's a popular ramen franchise restaurant in Tokyo named Mouko Tanmen Nakamoto that's famed for their signature tanmen noodles paired with spicy soup with meat and vegetable stocks. Since the restaurant is such a hit, 7-Eleven Japan decided to do a collaboration with them and created an instant cup noodle version of their signature menu so that everyone can taste it without having to brave through the queue.
Nissin's CUP NOODLE (Japan)
As the classic instant noodles, you can't go wrong with Nissin's CUP NOODLE. The original instant noodles was invented in 1958 by the founder of Nissin, Momofuku Ando, and CUP NOODLE was introduced in 1971. With a simple yet perfectly balanced taste of soy sauce-based soup, this iconic instant cup noodles has won the hearts and warmed the bellies of many for almost 50 years. To date, there are many variants of CUP NOODLE, including Beef, Hot & Spicy Shrimp, and Spicy Chile Chicken.
Get in touch with Sri Sutra Travel to find the best packages!